It's not often you get to work at something you love – but our team is living proof you can!
Please read our personal Skills.
We have Experienced Traditional Thai Medicine Practitioners and Thai Massage Therapists who are licensed for employment and training as Thai Massage Therapists by the city of Lethbridge as well as Registered Massage Therapists and Manual Osteopathy who can fulfill your Healthcare requirements.
MANUAL OSTEOPATHIC THERAPISTS (MOT), Who treat the health and well-being of an individual depending on their bones, spinal, muscles, ligaments, visceral, and fascial connective tissue functioning to work smoothly together.
Osteopathic Manual Therapists believe their treatments allow the body to heal itself.
A non-surgical approach to rehabilitation to preventative measures by helping to educate how to remain in a state of healthy balance.
Osteopathy is complementary to other medical practices. It is suitable for anyone looking to treat the root cause of their pain and uses a wide range of gentle, non-invasive manual techniques.
Must complete minimum education requirement of Osteopathic Manual Therapy program is compliant with World Health Organization Type II Training Benchmarks, and hold an active membership of the provincial Association.
REGISTERED MASSAGE THERAPISTS (RMT), Massage therapists treat clients by using assessment, and touch to manipulate the soft tissues of the body. With their touch, therapists relieve pain, help rehabilitate injuries, improve circulation, relieve stress, increase relaxation, or increase physical function, prescribe remedial exercises, and aid in the general wellness of clients.
Must complete the minimum education requirement of 2200 hours of Massage therapy, and hold an active membership of the provincial Association
THAI MASSAGE THERAPISTS (TM), Must have skills necessary to develop treatment plans. Deliver safe and ethical Thai massage therapy care.
Complete the education requirement of Hands-on study and certificate/diploma in Thai massage.
Thai Massage programs are accredited by The Thai Ministry of Public Health (MOPH), The Thai Ministry of Education(MOE), The Union of Thai Traditional Medicine Society (UTTS),Thai Healing Alliance International (THAI). or The Thai Traditional Medical Council (TTMC).
Thai massage: Passive stretching and acupressure focus on the pathways of movement in the body such as tendons, ligaments, nerves, and circulatory vessels.
External application of herbs through balms, liniments, compresses, and poultices
Thai accessory modalities such as, Thai Foot massage or Reflexology, Thai massage for the table, Thai's study, when carried out seriously with a commitment to long-term study with a wide variety of techniques, and hold an active membership of the provincial Association
Everything You Need to
Know About Our Company
Experience the culture of thai medical massage
Thai Medical massage has many benefits for the individual. It uses gentle pressure on energy lines and yoga-like stretching to relax the whole body on a deeper level. This deeper level of relaxation improves the individuals' outlook and emotional status. Deep relaxation has been shown to promote a deeper, more restorative night's sleep as well. This deeper sleep allows the body to heal physically and lets you feel refreshed upon awakening. Please continue reading to learn more about LETHBRIDGE THAI MASSAGE & WELLNESS and the advantages of Thai medical massage.
Thai medical massage helps to reduce the individual's stress levels and improve their overall circulation. The gradual movement of the person accomplishes this through different yoga-like positions. This will enhance the person's flexibility, allowing for a greater range of motion. This greater range of motion and flexibility reduces muscle stress and strain and helps to prevent trip and fall accidents.
The slow movements allow for the mind and the spirit to slowing down and realize a true form of relaxation. It centers on the individual. In doing this, stressors will not affect the person as much. This will aid in leveling out blood pressure. These stressors, in later life, cause heart problems. By centering oneself and lowering the reaction to stressors, one will lower the occurrence of heart problems.
Thai medical massage allows the person to attain a true level of relaxation. The stress will be depleted from their muscles. This will facilitate a more fluid range of extension by the muscles. This will help to increase your energy levels. The person can maintain a healthy weight with healthier muscles and increased energy. This will lower blood sugar levels, reverse the onset of type 2 diabetes, and help maintain type one diabetes.
Thai medical massage also enhances the circulatory system. It increases circulation in the body. With increased circulation, more oxygen will be brought to the brain. This will lower the number of migraines and headaches the individual suffers from. Increased circulation will reduce the chances of blood clotting in the arteries. Thai massage will rejuvenate and refresh you. It will help you think clearer because you will feel better after it.
At Lethbridge Thai Massage & Wellness
Thai traditional medicine is one of the most valuable knowledge handed down from Thai ancestors.
In spite of the increasing popularity of Western modern medicine,
Thai traditional medicine is still widely used in taking care of health in daily life, especially among the rural Thais. For the past decade, the government and private organizations have worked in collaboration to restore the values and popularity of Thai traditional medicine.
Recently, the Ministry of Public Health has promoted the use of herbal medicine,
and the Center for Herbal Information has collected data and performed scientific studies on this matter. Thai Massage Restoration Project has also revised the text on Thai traditional massage, which is now widely practised.
The future prospects of Thai traditional medicine and Thai massage are rather positive because the Foundation for Restoring Thai Traditional Medicine and the College of Ayurvedic Medicine has the program and curriculum to produce personnel on traditional medicine. They have also attempted to integrate the basic knowledge of Western medicine into the study and practice of Thai traditional medicine.
This particular style of Thai Medical Massage,Thai herbs, and integrative advanced bodywork technique is exclusive to our Clinic.
We combines Thai Traditional Herbal medicines, and principles of Thai Medical massage with Western Clinical Massage therapy and Body Work adaptations. All our techniques are unique and Variety at Lethbridge Thai Massage & Wellness.
As Thai Traditional Medicine and Thai Medical massage grows internationally, more and more RMTs are training in this field . All massage treatments are covered under your Healthcare benefits. Our highly skilled RMTs look forward to addressing your health concerns and pampering you in the process!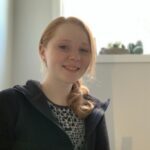 Autumn Carter (RMT)
Registered Massage Therapist
Autumn Carter is a recent graduate from the Lethbridge College Massage Therapy program. With her training and practicum there, she has skills and experience in treating people with headaches/migraines, postural dysfunction, pregnancy, TMJD, arthritis, chronic pain/health conditions and many other pathologies and conditions.
She is currently able to perform Swedish massage, sports/deep tissue massage, child/youth massage, prenatal massage and will be taking courses and training to offer more treatments in the near future.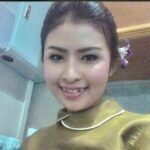 Sulatana Yeerase, Aka "SUE"
Thai Massage Therapist
She has worked as a Thai Massage therapist for 7+ years.
She worked in many countries and various big-name Spas.
She is specialized in Thai Traditional Medicine, Thai medical massage, Therapeutic Massage, facial, and wellness treatment.
Stephanie Bellamy (RMT)
3000-Hour Registered Massage Therapist
6 Years of Experience
Stephanie graduated from MaKami College with 3000 hours of Advanced clinical massage therapy.
She believes Massage Therapy is a great alternative to help treat injuries and enhance well-being.
She will be glad to customize her technique to suit her client's needs.
Stephanie is very interested in learning Thai Massage to promote health in the community.
Over the years, she developed massage skills in various modalities, including Relaxation, Prenatal, Lymphatic Drainage, Thai Foot Hand Reflexology, Hot Stone, and Thai Herbal Compress Massage.
Please visit our services page to get complete details about what we offer.
NOEL FEROLINO(RMT)
Registered Massage Therapist
NOEL is A nurse from the Philipines, He is graduated from the 2200 Hour Massage Therapy Program at PEERLESS TRAINING INSTITUTE
Working as A Health care Aide, for many years ,and  become a Registered Massage Therapist.
and a good standing member with CRMTA. He had a genuine interest in helping his clients achieve their goals whether relaxing from a stressful week, promoting recovery for the fitness buffs or assisting with pain, low flexibility or mobility issues. Noel is well versed in Deep Tissue, Sport and Relaxation techniques with the power and gentle form to truly make a difference.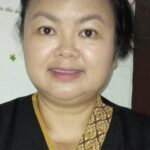 ANYA (PT/TM)
PT/Thai Medical Massage Therapist
Anya has been trained in Advanced Thai Massage Therapy and Physiotherapy from Thailand. She travelled to Europe for work experience in therapeutic massage. She is a professional in the hospitality industry. Anya desires to bring each client a sense of deep tranquility and peacefulness through her massage, bodywork, and energy balancing. Her service promotes healing and can help you to improve flexibility and assist you in pain management. She also would like to help you reduce stress, energize and re-balance your body mind and soul .
PANIDA CHANKAEW
Thai Traditional Medicine/Massage Therapist
NIDA,
I graduated from Mae Fah Luang University, Thailand with a Thai traditional medicine major.
I have experience in treating people with office syndrome(migraines, neck, shoulder, and low back pain), chronic muscle pain, and many other conditions.
I believe Thai massage is a good technique for healing the pain without taking medication.
I am able to perform Thai Traditional Medicine,
Thai Traditional massage,
Thai oil massage,
Thai herbal compress, and Reflexology.
Please visit our services page to get complete details about what we offer.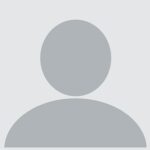 Name
Registered Massage Therapist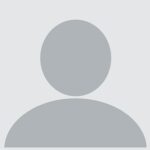 Name
Registered Massage Therapist/Osteopath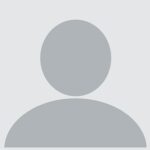 Name
Registered Massage Therapist
Please visit our services page to get complete details about what we offer.
Suthida Swanson (Apple)
BScN, RMT, RTT, MOT
THAI TRADITIONAL COMPLEMENTARY MEDICINE. ORTHOPEDIC, PHYSICAL MEDICINE & REHABILITATION (THAILAND).
Owner/CEO
Apple Has been Licensed and Practice in Lethbridge Alberta since 2007
__________________
She was born and raised in a village in Thailand-where life is simple and relaxed.
She began her Thai Traditional Massage ,Traditional Thai medicine at 8 years old. She learned from her grandmother,  that is a Thai midwife-nurse, practicing Traditional Thai medicine in the Village in Thailand.
For her being a massage therapist is rewarding. She combines clinical knowledge and natural healing with traditional Thai well-being.
She believes that, Each patient has an individual problem that may respond to a different strategy or strategy. The task of the musculoskeletal specialist is to find the optimal treatment plan to optimize patient outcomes in pain and function.
Brad Krawetz
Owner/Managing Director
Director Duty
Back End Manager  
Thai Medical Massage Knowledge
———————————————
ALPHA ANG
Front Desk Agent
IRA TOLENTINO
Front Desk Agent
Trinity Lomas
Room Attendant
ABC
General manager/marketing Coordinator
Please visit our services page to get complete details about what we offer.